Responsible Gaming Resource Centre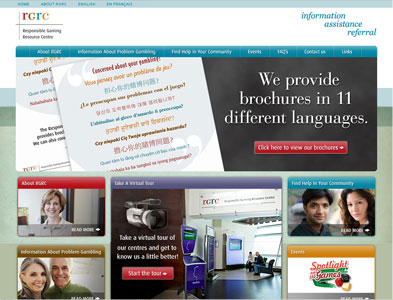 Intrigue has worked with RGRC to develop various applications both available to the online public and for internal use. RGRC is a valued client who has proven to be enjoyable to work with and provides projects that are interesting and rewarding.
We have developed internal systems that use our own powerful framework that we use in most of our custom developments. Once launched, the internal systems have proven to be very useful and report accurate information in such a way that is vital to this great organization.
RGRC's website now features a flash virtual tour, a new cleaner look and feel and a Drupal content management system with custom development.